CampSoftware is made up of a fantastic team of people who loves developing Apps to solve problems.
Our blog posts in your email: <!— Begin MailChimp Signup Form -->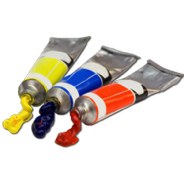 Art Licensing Mananger
The Art Licensing Manager is a complete solution for tracking your Art, Collections, Contacts, Licensees, Licenses, Contracts and more.


We've designed the Art Licensing Manager as cross platform solution built using the award winning FileMaker Pro database platform so you can access your data anywhere on your favorite device: Mac, Windows, iPad, and iPhone.


Spend More Time Making Art
We originally developed the Art Licensing Manager based on Tara Reed's workflow so she could spend time creating art and less time on managing the licensing side of her business. Tara sells licensed art and also provides coaching to artists. We think the Art Licensing Manager is the best solution to run an art licensing business. Tara describes the Licensed Art Manager below and also on Tara's Art Licensing Info website.


Since then, we've rebuilt the Art Licensing Manager from scratch to work on iPad and iPhone and so we could add the features you need to make your life easier.


Q
: Can I synch my current contact list with this one or do I need to input from scratch?
A
: You can import contact from a File or from a vCard. You can export your Contacts to many file formats and also to a vCard. If you open a vCard on a Mac it will open Address Book and offer to sync the data.
Q
: I can't close out any window - all of the x's are grayed out.
A
: You can close windows by choosing Close from the File menu, typing command-w on Mac, or typing control-w on Windows. Why? When you use the Art Licensing Manager 'Mac App' or 'Windows App', you're actually using the single user bundled version of FileMaker known as a 'Runtime version'. Unfortunately, the FileMaker Runtime version disables the close window button. :(
Q
: How can I perform invoicing for licensed art from this package?
A
: The Art Licensing Manager doesn't create invoices at this time. This is something we could talk about adding.