Live Music Podcasts
Sep 21, 2010 05:28 PM

Recently, I've been listening to live concerts via Podcasts and I thought I'd share three links.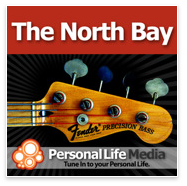 The North Bay: Rock and Roll Music | Blues | Progressive Rock | Folk | Alternative
This Podcast is by Andy Cohen, but he needs more subscribers to continue the Podcast. PLEASE subscribe to his podcast and send
Andy a message asking him to continue recording!
Interestingly, he records the Podcasts using
binaural audio recording
. The quality is amazing.
Musicians gravitate to the San Francisco Bay Area; it's climate, it's offerings, it's lifestyles. It all staned here with The Summer of Love, Haight Ashbury and Bill Graham's magic bands. The Nonh Bay is still a nexus for musicians with it's night clubs, pubs and wineries, all of which host regular professional, semi-pro and amateur acts. Come along each week and hear these musicians put their all into expressing themselves with their original music. Get your energy up with live music reoorded in binaural stereo so that when you listen with headphones you feel as though you are there. Live, raw and filled with the emotion of the moment.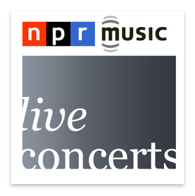 NPR: Live Concerts from All Songs Considered Podcast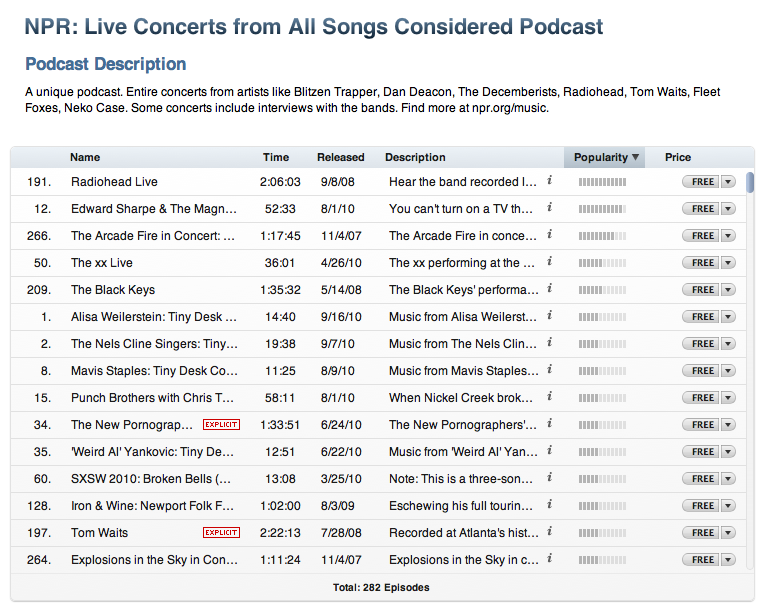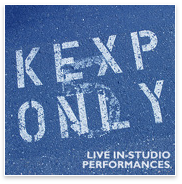 KEXP Live Performances Podcast