CampSoftware is made up of a fantastic team of people who loves developing Apps to solve problems.
Our blog posts in your email: <!— Begin MailChimp Signup Form -->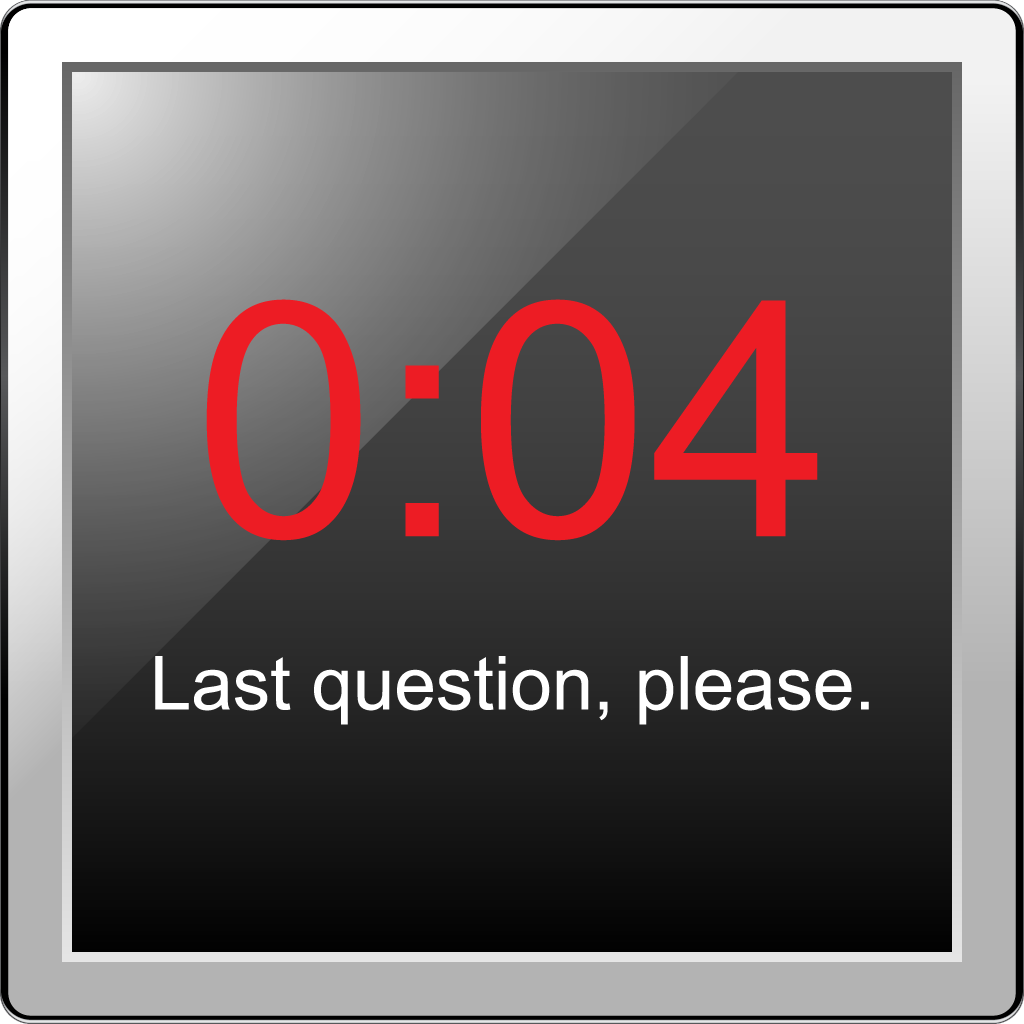 SpeakerCue
SpeakerCue is a confidence monitor for professional producers and presenters.
What is a Confidence Monitor?
A Confidence Monitor is a computer display that faces the speaker, generally not visible to the audience, which displays information such as remaining time and information from the producer used to keep the speaker focused on their presentation.
SpeakerCue as a Confidence Monitor
SpeakerCue is designed to run on Mac or Windows where the producer controls what is displayed on the confidence monitor. Ideally, the producer would use a laptop with an external display with the Producer Window on the laptop display and the Presenter Window on the external display within view of the speaker.
SpeakerCue has settings for:
- End Time
- Display as Current Time or Countdown
- Display Format
- Color of Time, Background, Message
- Remaining Minutes Optional Time Color and Flash
- Message
Producer Window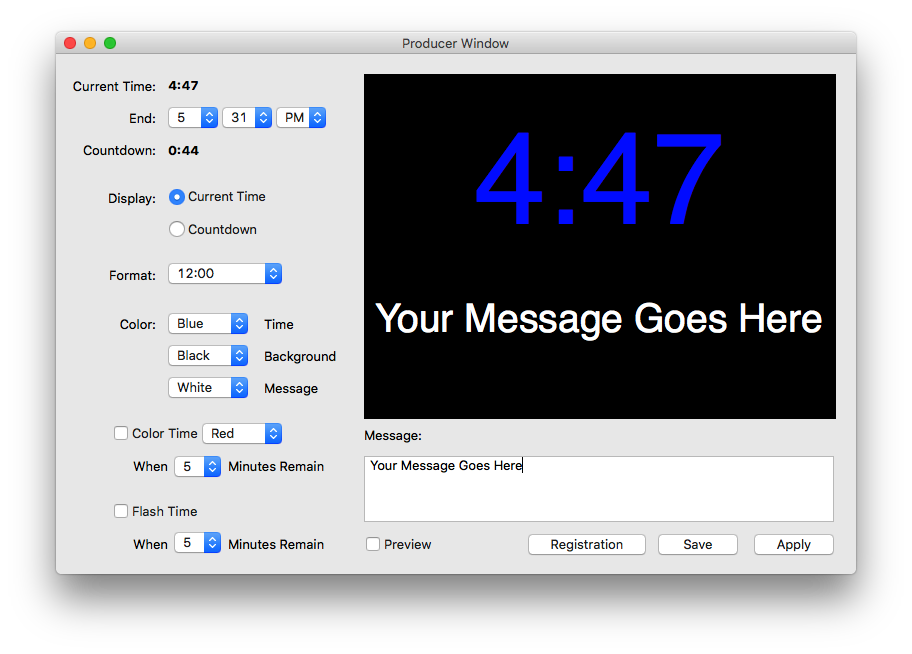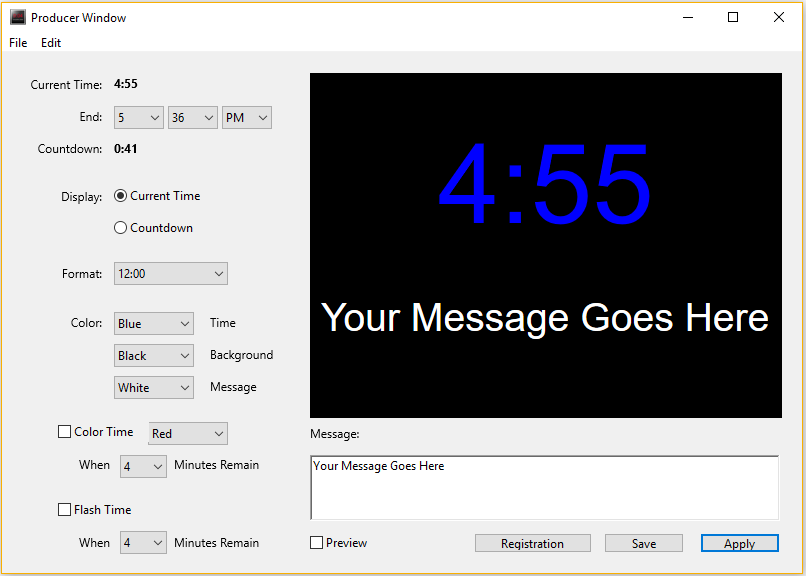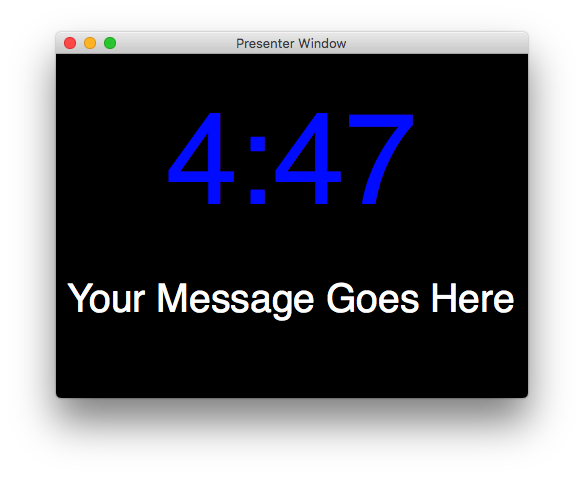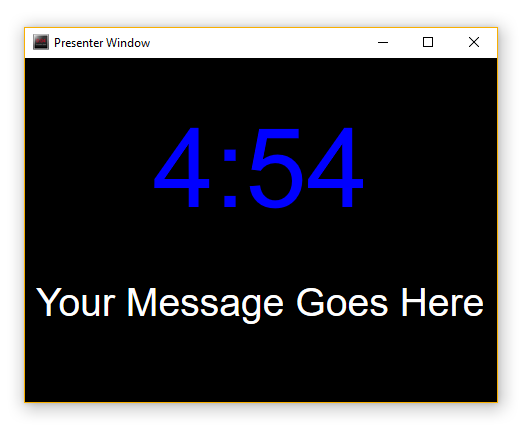 Quotes
"SpeakerCue is the only full-featured program countdown clock that integrates the ability to easily communicate with your speaker or moderator while they're on stage. We've used SpeakerCue for speeches by President Barack Obama, actress Glenn Close, former U.S. Ambassador to the United Nations Samantha Power, and others. Now, I would never consider producing a program without it."

Bill Chapman
Executive Director / Producer
The Richmond Forum
America's largest non-profit public lecture series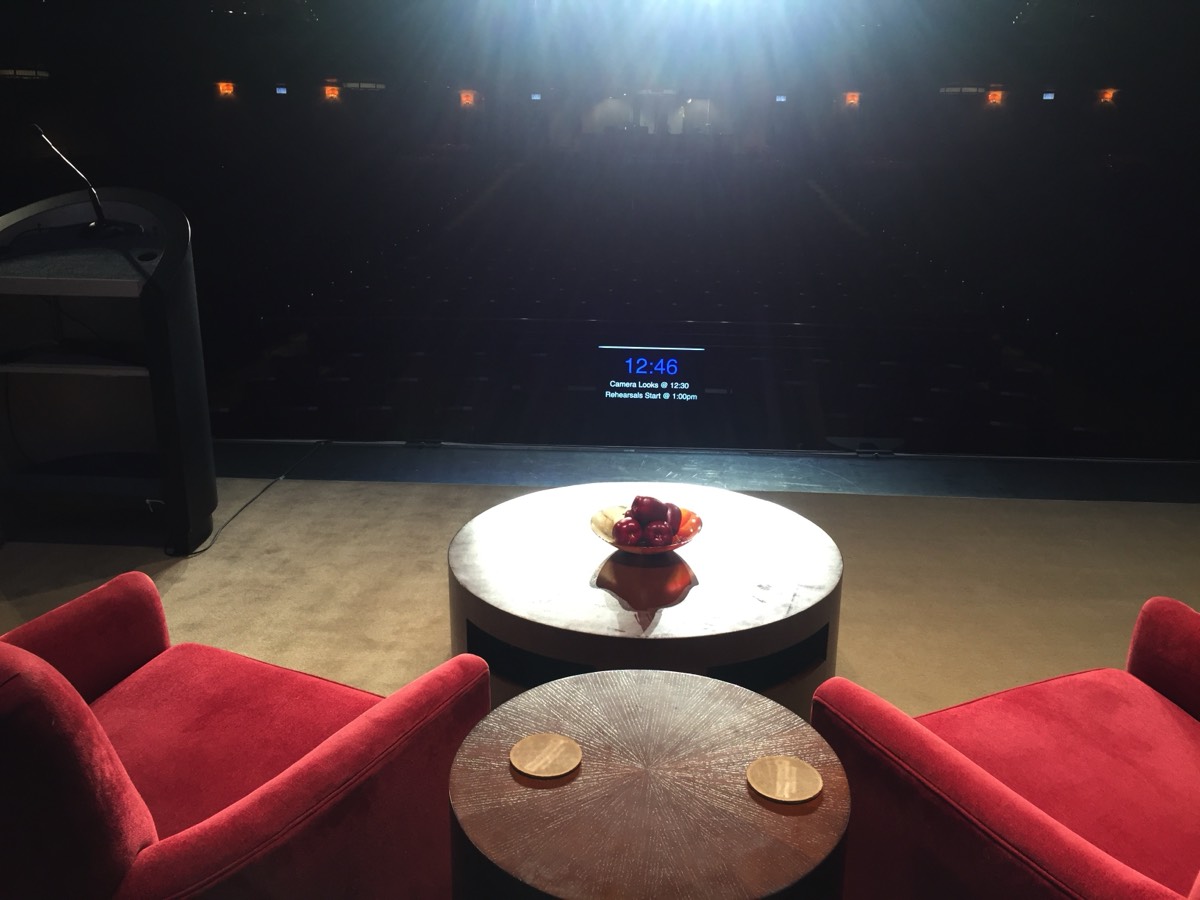 Purchase
$80 with with one year of updates.
Add to Cart
After a year, you can keep using the version you registered as long as you like. After one year, upgrades are $20 which include another year of updates!
Demo Limitations
The SpeakerCue demo runs for 10 minutes and then quits. Just relaunch to try again. After registering, the limits disappear. :)
We Take Requests
Have an idea? Let us know and we'll add it to SpeakerCue, if it is a good fit. If it's not, we could make a customized version of SpeakerCue just for you!
Q: Do you have any suggestions?
A: One suggestion would be to place your confidence monitor display on a guitar stand. Doing so will angle the display to make it easier for the speaker to see.
Q: Can you add a feature for me?
A: That depends on what you need! :) Seriously, just ask and we'll try!