Free Admission - Orlando Loop Business Expo
Oct 12, 2010 04:38 PM

If you follow the link below, you can receive free admission to the the Orlando Loop Business Expo. The Expo has been traveling around the US and will be in Orlando on December 8, 2010 at the Orlando Hilton Conference Center.
Register for the Free Registration
. Feel free to share the link and the
Agenda
. You can also follow the news on
Twitter
.
CampSoftware
[dead link], as a FileMaker Certified Developer for versions 7 through 11, will have a table Orlando Loop Business Expo where we will be talking to attendees about how FileMaker can be used to solve business problems on Mac, Windows, iPhone, iPad, and even on the Web. We're really excited about getting the word out about FileMaker...
We'll be there if you have questions about FileMaker and talking about how a solution developed using FileMaker can save you money by streamlining your workflow and making your data more accessible. We'll also be showing off our
Surgery Procedure Log on FileMaker Go
.
Also,
MaxYourMacs
will be at the Expo to discuss their Max Tech Home and Max Tech Pro programs to help Home and Pro Mac users with just about everything Mac related.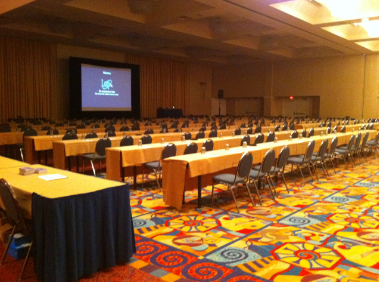 From the Loop Business Expo site:
http://loopbusinessexpo.com/

This event is for all business end users that use Apple Mac's, iPhones, & iPads for their day to day business. Admission for the expo is FREE. We will have over
50 manufacturers & developers
from all over the world showcasing their business solutions for the Mac. Please join us for the first ever Loop Business Expo &
iZone
in Orlando Florida on Wednesday, December 8, 2010 at the beautiful Hilton Downtown Orlando Conference Center. Door Prizes All Day.